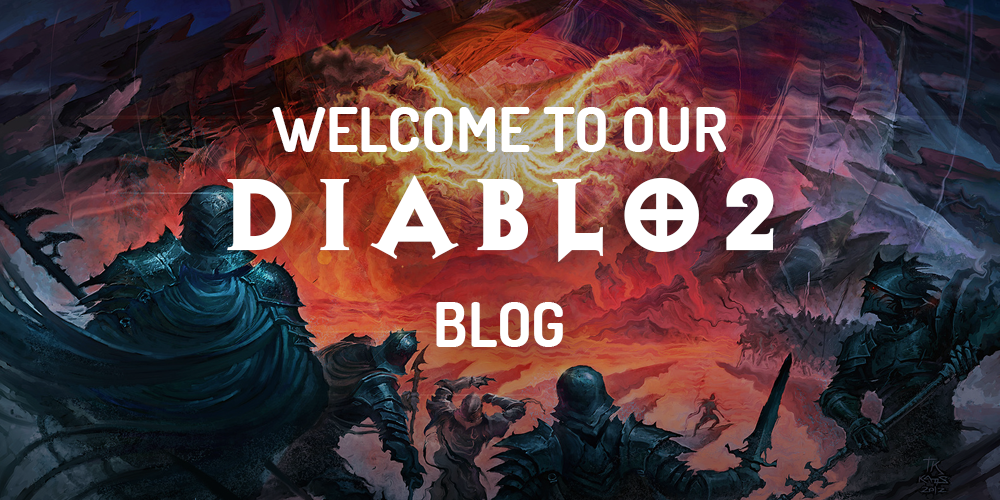 Welcome!
Hello and welcome to our Diablo 2 blog. We believe that the key to success (and the best way to play Diablo II) is by doing your research. That way, you have all the information necessary to make the difficult decisions like:
"Should I play the Classic or Expansion game?"
Or
"How do I get the items I want in Diablo?"
Or
"What is the best build for my character?"
With that in mind, we've created this Diablo 2 blog. We want it to be a one-stop-shop for gameplay information. The perfect Diablo II FAQ site, where you'll find everything you could possibly need to succeed at Diablo II.
What to expect
If you're new to Sanctuary and want to find out more about monsters, runewords or items, you'll find an encyclopedia of information here. For those unsure about which Diablo II character build to create, we've all the stats needed to help you make an informed decision. Meanwhile, for players with a bit more know-how we've also got some handy Diablo II tips and tricks. These include our thoughts on which runewords we think would be best for each character, which monsters we believe are the most annoying, and how best to find the rune, gem or charm you're after. Looking to get the opinion of fellow gamers on your Diablo II gameplay tactics, or are you in search of teammates for the next Ladder reset? If so, we've compiled a list of the top Diablo II forums for you to join.
On this blog, you'll also find technical help to improve your gameplay experience, and news about Diablo II. We update the content regularly, so there's something new for you to discover every time you visit.
So, what are you waiting for? Come and have a look around and discover everything you wanted to know about Diablo II, and more.